Tompkins Avenue Merchant Association (TAMA)

THE BUSH DOCTOR'S GINGER LIQUID BRUNCH

"AN ASSORTMENT OF EXTRAORDINARY GINGER DRINKS" 

YOU AND A GUEST CAN ENJOY THIS LIQUID BRUNCH BY FEASTING ON HEALTHY UNIQUE BLENDS OF GINGER DRINKS. CELEBRATE THE FLAVOR AND SPICE OF THIS MAGNIFICENT ROOT WITH INCREDIBLE HEALTH BENEFITS. 

INDOOR PACKAGES

GROUPS 6 to 10- $35 PER PERSON

GROUPS OVER 10 - $30 PER PERSON

SUMMER GARDEN PACKAGES

GROUPS 6 to 10 - $40 PER PERSON

GROUPS OVER 10 -$35 PERSON

307 Tompkins Avenue Bkyn NY - 718-594-7607

www.thebushdoctor.net

Enjoy year round events, activities, classes and tours TAMA merchants have to offer.

370 Tompkins Ave, Brooklyn, NY 11216

347-915-1080 

Skool Session

Every Sat 4-9pm

Tappy Hour Tuesdays

Every Tuesday

@dickburroughs –#TappyHourTuesdays…. #Happyhourprices on the best selection of #CraftBeer, along with #wine and #bubbly, while I play a super fun, #OpenFormat #DJ set. at @bedvynebrew

SOUL YOUR MIND

Every 2nd / 4th Tues

SOUL YOUR MIND is back at Brew!!!! Groovy tunes served up by DJ MIHOKO from 9pm. No cover.


For more information, please

"Tompkins Avenue Merchant Association (TAMA) is the best place in town to visit, dine and shop. We were very pleased with special events, activities & tours our merchants do for the community and customers ."

Events on Tompkins Avenue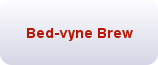 Maya Provisions

563 Gates Avenue, Bkyn NY

http://mayabedstuy.com/

Game Night- Last Sundays of the Month @3:30pm


​  Women's Meditation Circle

  Thursday, December 12th , 2019

  7:00 PM 8:00 PM

  376 Tompkins Avenue Brooklyn, NY