Tompkins Avenue Merchant Association (TAMA)


Our merchants sell unique items, tasty food and offer incredible services  

Being a diverse avenue with small business owners, we're able to offer our neighborhood and visitors a unique character and charm. Our goal is to enhance businesses and foot traffic on Tompkins avenue, through special events , programs, classes,  grants, sponsors and community partnerships.

Tompkins Avenue Merchant Association (TAMA) ® , ,

"TAMA's annual Summer Fest is my favorite. I go every year  "

-TM






Due to the COVID-19 some business are closed and others are open periodically. Please call the business for their new hours of operations.Stay safe & remember we are all in this together.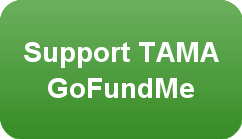 Tompkins Aveune

Open Streets

Grand Finale Postponed 

to October 9th